If you happen to come across my page then... WELCOME!!
A Happy New Year to you.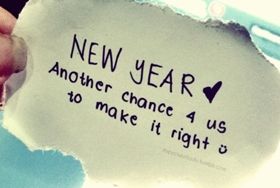 Hope you all had an amazing holiday and that you are ready to make 2013 YOUR YEAR.
This is gonna be an exciting year I can already feel it, I have lots of fun stuff planned and I will take you all along with me... thats if you want to of course.
To start with I have a test shoot this week, for any of you that don't know what one of these are and how they work, its basically when you have a day of shooting with model, make up artist, stylist and photographer and anyone else that is needed, and you all have a day full of creativity and you can play around with looks and styles, and its just an excuse to do what we love to do.
You all get access to the pictures and have the right to use them in your portfolio etc.
I will do a post on how the day went along with pictures and what products I used and all that jazz... but its very exciting stufffff!!! :)
Talk soon
x